Futures Trading Education
Learn to trade profitably forever
Averages 2,000 points monthly
"Since I signed up to your Platinum service in December 2015, my trading has improved immeasurably. Your knowledge, insight and experience in the markets is quite incredible, with a 80% plus strike rate across nine markets. The daily commentary alone is worth the money, let alone taking the trades and I cannot recommend your platinum service enough for anyone who wants to avoid the daily pitfalls of financial trading. Keep it up and I look forward to many years reading and trading on your service."
Don Morrissey
Markets continue to digest Fed Chair Janet Yellen's speech yesterday which was seen as mildly more hawkish while yesterday's positive US economic data played into that view. The ECB also met yesterday with ECB President Draghi coming off as slightly dovish in his press conference, playing down the recent uptick in inflation and remaining committed to the Asset Purchase Programme. Following the ECB meeting, President Draghi reinforced notions that the ECB remains committed to its recently calibrated Asset Purchase Programme amid "no signs yet of a convincing upward trend in underlying inflation". That comes despite the pace of headline inflation picking up – which Draghi attributed to the oil price and a further pick in headline inflation was expected in the near term. With Germany's inflation rate at 1.7%, and close to the ECB's 2% target, there is some debate amongst ECB Council members – some tentative evidence for that was seen in last week's Minutes where it was revealed "a few members" did not support an extension to the Asset Purchase Programme – I would expect that to continue in the following months.
To mark my 1250th issue of Tradernoble Daily Commentary I am offering a special 2 year rate of Euro 2750 for my Platinum Service which includes 1/4 updated emails throughout the trading day. This offer is open to both new and existing members and if anyone is interested can you please contact me on bryan@tradernoble.com for details.
For anyone following my Platinum Service it made 100 points yesterday and is now ahead by 1211 points for January having made 1351 points in December, 1971 in November and 1582 in October. The previous four months saw gains of 1142, 1782, 1682 and 2550 points respectively. Since I started this Platinum Service in June 2015 it has averaged a monthly gain of over 1900 points.
It has been a reversal back to US Dollar strength – including a late session kick along from the Fed Chair, more on that below – the Bloomberg Spot Dollar index closing up 0.35% before she stepped up to the plate, and another ½% since. Most major crosses are...
Never underestimate the ability of markets to discount the same news twice. Or in the case of the US Dollar, the ability to ignore a relevant piece of news one day only to react with alarm to it a day or two later. So it is that on Monday, markets completely ignored...
BECOME A
MEMBER
Premium Membership ensures that you receive Daily Educational Updates which are issued by 9:30am GMT each morning. Membership is €45.00 per month and will be renewed automatically until cancelled.
Platinum Membership gives you the benefit of the Premium subscription, plus an additional update through the day.
About TraderNoble
Trading – like any other profession – requires a lot of self education, adherence to some fundamental principles and continuous research.
TraderNoble, through its daily blog and premium content, is here to teach you, the active or student trader, something of my extensive knowledge of the markets, suggested methods to use and of course, mistakes to avoid.
Bryan Noble, Founder


"Brian, I use McHugh and Inger to help form my opinion. I have been using your levels to confirm my trades before entry and have for the first time achieved my 300 point target for the month. Your website has helped remove casual trades from my performance. The guidance is clear and simple. Many Thanks."
Ronnie McArdle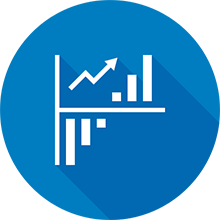 TRADING STRATEGIES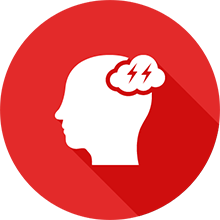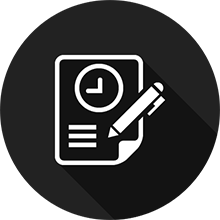 TRADING RESOURCES